Shed Builder Software that works the way you do.
MyShed is a comprehensive software platform built from the ground up for the Shed Industry, by a Shed Builder, for Shed Builders everywhere.
We understand the dynamics of Shed Industry and the Builders that serve it.  From traditions, to operating & construction methods, to sales channels and shed styles – this industry is truly unique. It's what drives us.  And it's what drives you.  So why not manage it your way, a better way?  MyShed provides Shed Companies just like yours with software that is designed to help you grow, and become more profitable.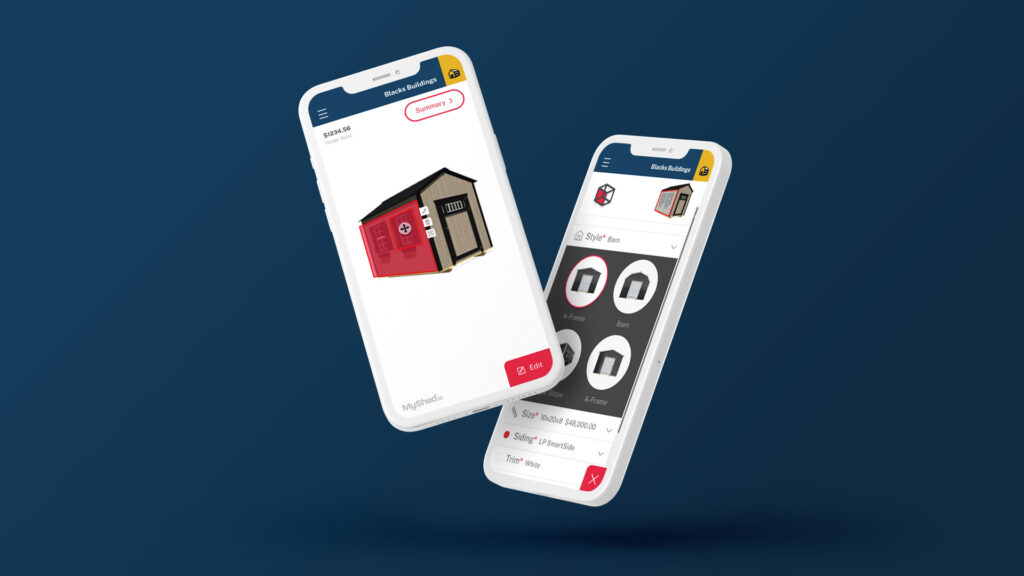 From Design to Delivery.  We have you Covered.
With MyShed, your operation will be up and running quickly.  No need to wait days on end for customization or integration.  We can design a tailored solution to provide you with the services you need. From 3D Shed design and pricing to materials management – MyShed allows you to manage customers, track profitability and coordinate delivery all in one platform. 
Start small, grow big, and MyShed will be there with you every step of the way.  Want to go big right out of the gates?  We're here for you too!
Our pricing structure is formulated to work for small companies and large companies alike. 
Ready to get started Give us a call at 870-918-7085 or email us at [email protected]